At O'Melveny, our success depends on all our people. We recruit the best and brightest business talent to help us create innovative solutions, deliver exceptional client service, and advance the firm's overall pursuit of excellence.
In return, we provide everything you need to tap into your full potential, from extensive career development training to employee networks and a respectful, inclusive firm culture. Your work will be stimulating and substantive, and your contributions will be meaningful—to the firm's growth as well as your own.
Professional Growth
When you work at a firm known for its extraordinary achievements, you'll never stop growing.
Every day at O'Melveny offers the chance to develop a new skill, approach a problem from a different angle, or conquer a challenge you'd never imagined you could take on.
If you seek to elevate your professional development even higher, we provide an extensive learning and development program specifically for business professionals, with a full-time role dedicated to ensuring our curricula, coaching, and other offerings are evolving along with our people.
A Seat at the Table
Our firm's most critical decisions are made with everyone's input in mind.
As a business professional, you'll have many opportunities to weigh in on key issues facing you and your colleagues, from firm operations and work allocation to health and wellness.
Use your voice to make an impact by sitting on committees devoted to Camaraderie and Community Involvement, Diversity, our Green Office Initiative, and many more.
Meaningful Contributions
Our business professionals thrive on untangling complex problems, proposing bold solutions, and engaging thoughtfully with the world around them.
If you share their intellectual curiosity and tireless ambitions, you'll feel right at home. Take advantage of the firm's entrepreneurial spirit and collaborative culture to get involved with the projects that resonate with you.
Opportunities to Thrive in Both Work and Life
At O'Melveny, your well-being matters just as much as your work.
We encourage employees to use our flexible working arrangements as well as support for working parents and caregivers to achieve career success without compromising their personal lives.
The firm's Living Well program also provides comprehensive wellness benefits, access to seminars discussing common barriers to wellness (such as stress reduction, personal resilience, addiction, financial health, and substance abuse), and small group workshops to facilitate connection among colleagues.
A Sense of Belonging
O'Melveny's "grassroots" employee network groups honor—and amplify—the unique characteristics that make our people special.
Choose from more than 30 groups focused on a wide variety of life experiences, such as gender, orientation, race, ethnicity, religion, or being a parent or first-generation lawyer.
Beyond fostering organic bonds between people of shared backgrounds, these groups also enhance inclusivity through seminars, awareness-raising events, and career readiness support.
Community Impact
O'Melveny's unflagging commitment to our communities is what sets us apart.
Contribute your time, energy, and skills to any one of our pro bono clinics or service projects—and know you're fulfilling a vital civic duty.
Throughout our offices, Community Involvement Committees identify and organize events, drives, and fundraisers to make a difference in our local neighborhoods and the world at large.
These efforts can take the form of a firmwide donation-driven "jeans day" in support of a community hit hard by a natural disaster, preparing meals at a local soup kitchen, or participating in a beach clean-up.
Our "Giving Back" program enables employees to take one paid day off every year to volunteer with a nonprofit organization devoted to a cause that is important to them.
Our Stories
Every business professional at O'Melveny has a unique success story to tell. They've played important roles in our firm's landmark achievements, from courtroom victories to market-shifting transactions, and developed cutting-edge initiatives that drive internal growth. They've also pursued their passions, forged strong bonds with their colleagues, and invested in their professional development. Learn more about how they've achieved a career without compromise—in their own words.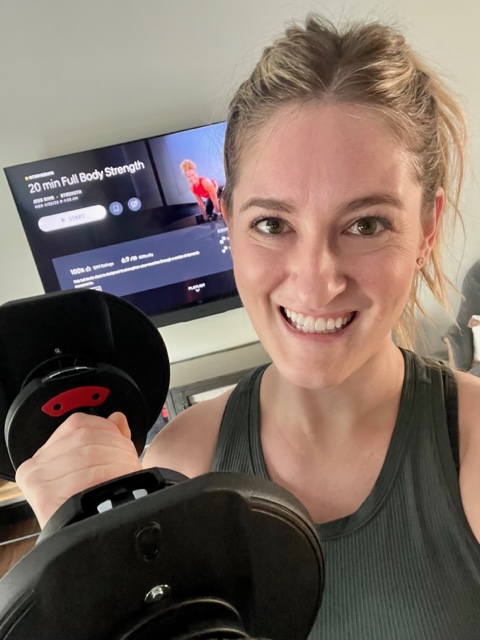 Achieve Your Wellness Goals With O'Melveny's Peloton Partnership